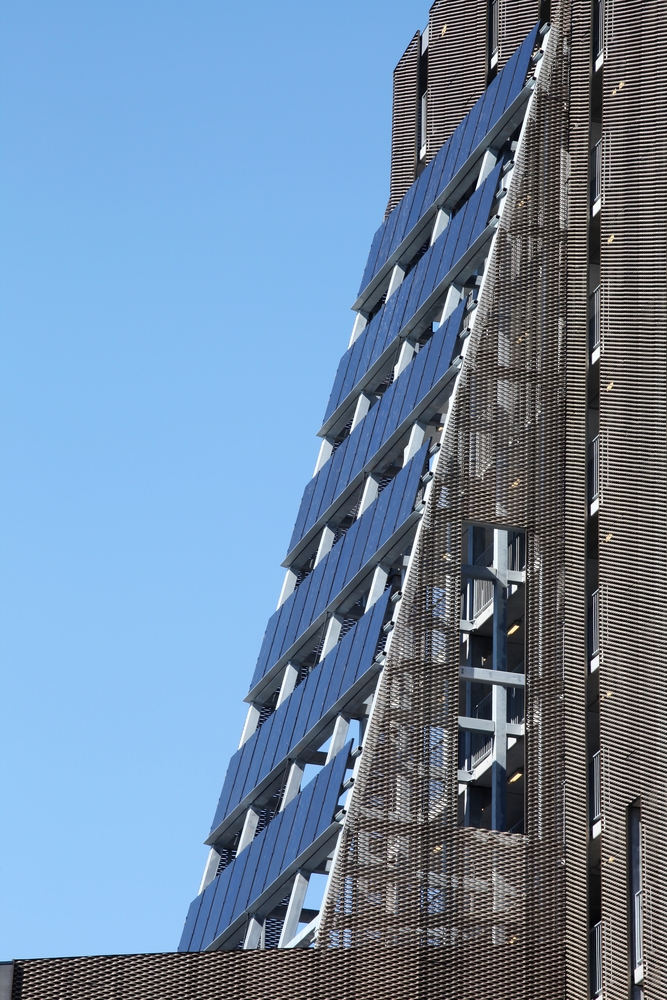 Whether your business concerns operate in an office building, a work shop, a manufacturing or processing plant, a dairy or a vineyard, a key component in maintaining ongoing operations is the ongoing use of electricity-and generally, a lot of it. And although it is a factor that is normally assumed into the cost of operations, the last several years have seen formerly predictable electrical costs consistently climbing, nibbling away at at overall margins, often demanding unwanted shifts in operating budgets. Nowadays, good business planning calls for  a critical look at the energy efficiency in the place(s) where lighting and equipment must have the consistent and dependable performance to keep your operations running productively.

At SSE INC we are well acquainted with with the ever increasing need for sound, functional efficiency, combined with cost efficiency, in the use of the electrical energy your business requires. We have worked extensively with large and small operations, new construction, remodel and repair.

Of all phases of electrical cost efficiency upgrades we perform, one steadily increasing demand we address is the implementation of PV Solar. More and more business owners are employing the Sun to help their business run. More City , County, and State funded Community offices are making the same choice as well.

The reason is direct and simple: Solar can boost your bottom line in a variety of ways. First, it will reduce or even eliminate your business' utility bill. Via tax avenues and through cost avoidance, Solar's ROI normally occurs relatively quickly, first with a 5 year average "break even point" on out of pocket investment, followed by a potentially energy-secure time (that you own) warrantied for up to 25 years beyond. That's a long time to accrue capital, that would otherwise be an increasing red ink item for ever increasing Utility rates. That capital in your accounts can mean more R&D, new project developments, other business investments, etc. Paying Utilities is a loss. Owning your Power is a gain.

Numerous tax advantages can be gained as well, including the 30% FED ITC (still in place as of this writing).

In addition, moving to renewable energy immediately positions your business as one that is possibly certifiably GREEN-a public relations plus in today's public opinion polls.

Here is a look at a report published by SEIA, of U.S. Businesses leading the way in employing the sun to help generate more profit: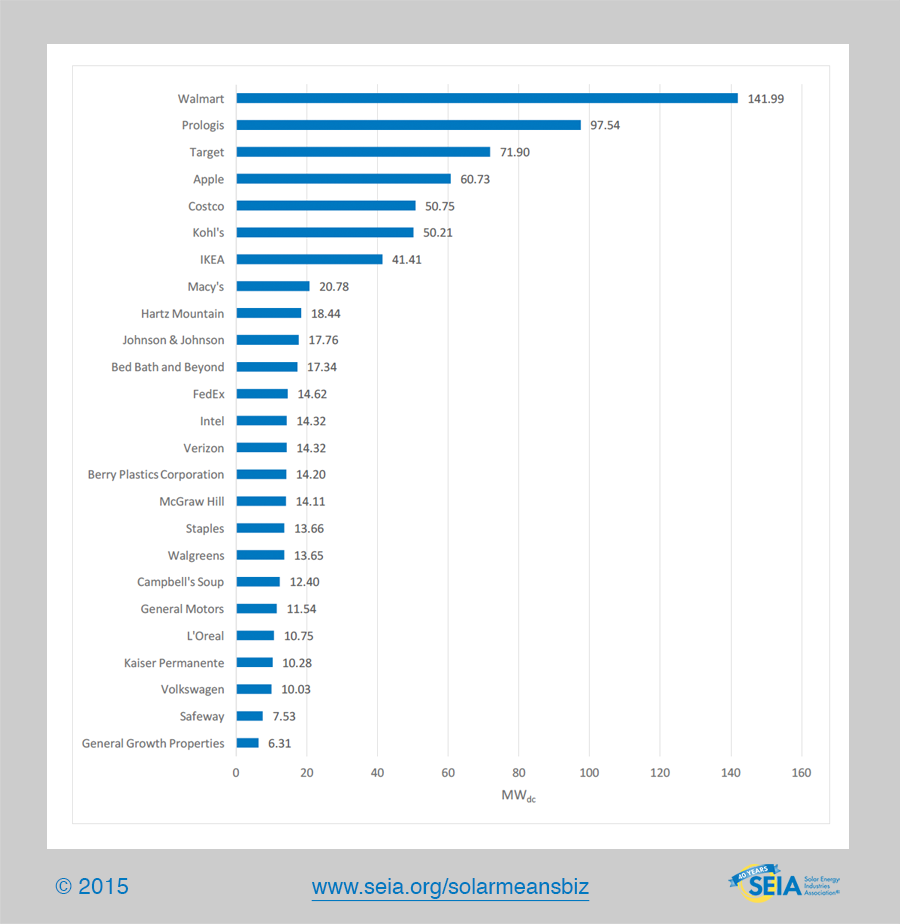 Whatever your business function and mission statement is, the underlying constant it needs to succeed demands it is profitable. The beauty of Solar for business is increased profitability, while adding "Green" to your public profile! Good PR for the times.

At SSE INC, we have been involved installing solar for wineries, agriculture, schools, Police Departments, manufacturing plants, auto repair shops, and many other types of businesses. Often, we have been called upon to renovate and/or update older installations, and also to better integrate all the electrical aspects that were not addressed by the solar -only company that installed them.

One of the advantages we bring to your business concerns is our ability as Licensed Electrical professionals to evaluate your entire operational electrical framework, and help you create the most lasting and efficient methods for cost savings and safety. We stay up to date on Building Codes, and all the latest manufacturing improvements in the multiple parts and components used to power your operations. As owners who have built many structures of our own from the ground up, we apply the same concern to quality for your business as we would if it were ours.

We realize that solar is not always a fit for your business-the building you are housed in may be leased from an uninterested property owner, as example. If all the electrical needs in the building are for your business, and you would like to see about improving your efficiency, we welcome your call. We include energy auditing and efficiency design upgrades among our many services.

Sometimes, solar seems not to be feasible due to lack of roof space and ground space for mounting. In cases where bodies of water are on property-irrigation ponds, at water treatment plants, etc., we are now able to work with Ciel&Terre's revolutionary floating water-borne mounting systems. These systems, besides allowing solar's benefits where not possible before, can have other valuable benefits.

As Contractors who have hired us at SSE know, we are not afraid of challenges- we love to take on challenges, finding solutions where others have been stopped by seeming design "impossibilities". We take pride in jobs that are well done for the functional purpose, and fit the work flow and appearance of your facilities you want.

We always work within Building Code and License parameters. If there is a related task you want accomplished in your facility that is outside our License guidelines, we have in our years always been watchful of other skilled licensed contractors, whose work and ethics we'd recommend, if you should need. Our goal is to provide the best in knowledge, workmanship, competitive pricing, and a working ethic you can always trust.

Some of the many services we can provide for you include the following:
Trouble Shooting
Electrical Service Repairs, Upgrades and Replacements
Distribution Power Systems
High and Medium Voltage Substations
Generator Installations
Innovative Construction Alternatives
Electrical Installations or Upgrades
Wiring Renovations
Dedicated Circuits and New Outlet Installation
Service and Panel Upgrades
Re-Listing
Energy Efficient Lighting Solutions
GFCI, RCD and Isolated Ground Outlets
Service Contracts
Site Lighting
All Types of Conduit Installations
Cable Tray Installations
Industrial Inverter Repair and Maintenance
Switchgear
Lighting Renovation
Generator, Auto Transfer Switches
Preventative Maintenance Services
Site Utility Work
Testing
Energy Auditing
Commissioning

Employee/Guest EV Charging Station Installations

We are recommended Installers of Tesla, Clipper Creek, and many other brands on the market. As each new variation is introduced onto the market, we make it our business practice to study and update on any new applications that may be valuable to you, in your planning of such.

Whatever your electrical needs are, we hope you won't hesitate to give us a call, and let us show you why our clients become lifetime clients-and recommend us to their friends and associates.

Sun. Solar. Electric. It's what we do-and do well.