When you choose solar as the source of all or part of your electric power supply, you benefit with significant cost savings and a meaningful contribution to protecting the environment, both of which continue for years and even decades into the future.

But for both home and business owners alike, installation of solar panels and accompanying equipment will often require an upgrade to the relevant building's electric grid. Specifically, an new electric panel may need to be installed or an existing one may need to be upgraded to accommodate the solar system.

At Sun Solar Electric, we have deep experience with electric panel installations and upgrades for both residential and commercial properties. We can assess your needs and handle the entire process from beginning to end in a professional and efficient manner.

We are located in Sonoma, CA, and serve both Sonoma and all the surrounding counties of the SF Bay Area with full solar energy and related services. Contact us today by calling 707-658-2157 for a free consultation and we will be happy to assist you.

Why You Should Upgrade Your Electrical System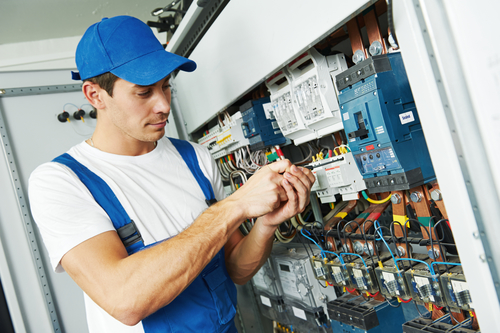 When you harvest energy from the sunlight falling every day on your home or business property, solar panels are only the first step in collecting and putting that energy to good use. If you are going to feed the energy back into your building's electric grid, there are issues of capacity, compatibility, and safety that have to be addressed.

Many modern buildings will already have a sufficient electric panel to accommodate solar power influx, but there are many others that won't. This is especially true with older and more rural buildings, but only a detailed inspection of your property by a licensed electrician (from Sun Solar Electric, for example) will let you know if your present system is fully ready to integrate with solar power.

But, in fact there are other benefits to an electrical panel upgrade than just the ability to connect with solar panels or a solar battery storage system. These also, in themselves, constitute good reasons to invest in the upgrade (and most buildings more than 25 or 30 years old truly can use an enlarged electric capacity.)

First of all, today's HD TVs, multiple computers, and other electronics can consume a lot of power. And if you run a lot of appliances, that adds yet more stress to the system. And farms and businesses will often require very large amounts of energy to operate from day to day. An upgrade makes your daily power use easier to handle.

Second, a new electric panel will increase safety and help prevent a power failure or worse.

Third, having a modernized electrical system is a big selling point if you ever go to sell your home or business property - and it can up the price and speed up the sale as well.

Going into more detail, an older home or piece of business property may not be able to pull more than 100 amps of electric, but 200 amps may be needed for solar systems and for a lot of other modern devices and commercial equipment to run at top efficiency.

We at Sun Solar Electric can make that upgrade or any other changes that need to be made. And we can handle everything from inspection to design to installation to testing - all phases, every step. All you have to do is give us the green light.

How Much Will an Electric Panel Installation or Upgrade Cost?

In many instances, the electric panel upgrade or new installation may be one of the most costly parts of an overall solar system installation project. But it also enables the entire system to function properly and, as mentioned above, affords additional benefits as well.

But an upgrade is not always necessary. Plus, even when it is, it might be a more minor project in many cases. A completely new installation or a major upgrade is frequently only needed with older buildings - but newer ones can sometimes require it as well.

Labor costs and material costs both will vary greatly from project to project. It all depends on what precisely needs to be done. Will extensive wiring or re-wiring work be required? Will copper grounding, split-circuits, or sub-panels need attention? Will a new power supply and meter have to be installed by your electric company?  Are there worn-down outlets that need to be replaced, outdated fixtures, and fittings that are showing signs of wear?

The entire electrical panel and related work might cost in the hundreds to thousands of dollars range, depending on all of these factors, which vary greatly from building to building.

The total solar system cost will also vary, of course, but it could easily be over $15,000. But we at Sun Solar Electric help you get the financing you need for the entire project, including any electric panel upgrades. And we help you own your solar system, often within 5 years' time, and qualify for the federal solar tax credit and various state and local incentives as well.

The Electric Panel Installation/Upgrade Process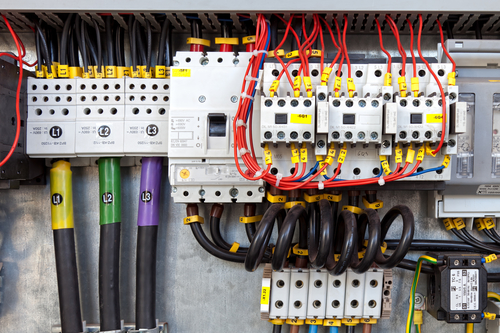 At Sun Solar Electric, we are trained electricians besides being solar energy experts. We know how to examine your home or business' electrical system and determine exactly what it is lacking (if anything) or what might need to be upgraded.

Again, there are cases where no electric panel changes need to be made, and if so, we will tell you that upfront.

But if you need a new or improved panel, you can't view that as optional - or your whole solar (and electric) system will either not work or could badly malfunction, which could cause fire, or other dangers.

We will begin by inspecting your electric panel and grid and determining what needs to be done. We will inform you and ask if you want to go ahead with the changes and give you an accurate quote on what it is going to cost, and a good estimate of how long it will take as well.

We can explain to you what changes will be made, why they are necessary, and itemize all expenses so you know exactly what you are paying for.

We always put safety first when working on electrical systems, or on any job for that matter. You will be informed of when your power is off and when it is on again, and when it is or is not safe to try to use it. We will ensure everyone is safe and that our workers follow all proper precautions. We are 100% licensed, bonded, and insured, so there is no liability risk to you.

Once we have finished the electric panel installation or upgrade, we will immediately let you know. And we can give you a demonstration once your solar system is also complete and ready to go.

Additional Factors That May Require Attention

Besides the solar panels and the electrical panel upgrade, if any, there are additional factors that can come into play that will affect cost.

For example, if trenching work needs to be done to run conduit underground to a mounted solar panel system, that adds extra labor and materials. And ground mounted solar panels will also typically need some concrete work done, besides work on the framing and stand.

If a roof is flat, you would have to construct some kind of scaffolding for roof-mounted solar panels in order to tilt them towards the sun. Or, if a roof is old and needs repairs or additional structural support - or is a specific roof-type that is more difficult to flash, seal, or work with, that is another factor.

Then there is the need for AC-DC inverters or upgrades to inverters to allow for increased solar power in the future. Inverters are also necessary if you are going to install a home battery storage device, which would allow you to plan solar power usage to cover "peak" hours or to use during blackouts or to power an EVSE electric car charger, for example.

Also, a monitoring system can be installed so you can upload your solar production and usage data to the Internet or even just to monitor it on-site. This can help you manage your solar more wisely and alert you quickly if your system stops working or "slows" down. Correcting such problems quickly, should they occur, will ensure you get the maximum benefit out of your solar system.

Finally, there may also be permits needed for various parts of the solar system installation project, including for any electrical panel upgrade that is necessary.

Thus, electric panel installation or upgrade is only one of a number of important facets of making your whole solar energy system work, and work at optimal levels.

Cost Mitigation Strategies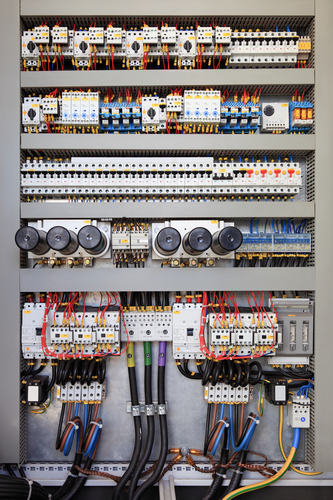 One way you save is by letting our team at Sun Solar Electric handle every aspect of your project rather than splitting the project up among multiple contractors. We offer highly competitive rates and you always save when you "bundle" with a single contractor versus not.

And another thing to take into consideration is that the cost of solar system installations has fallen by some 70% over the last 20 years or so. And it's done so while the productivity of solar panels has jumped tremendously.

But here are some additional ways to mitigate the costs of a solar system and of electrical panel installation or upgrade.

First, we can help you qualify for federal, state, and local rebates, incentive programs, and tax credits. But also, depending on where you work, you might qualify for an employee discount (such as if you work for Google or HP, for example.)

Second, there are some today who are pooling their resources with neighbors to get a "group discount." If four or five people in the same area all order solar panel installation, overhead is lowered and you might be able to get a discount.

Third, you can often qualify for financing that will allow you to immediately start saving on your monthly energy bill without having to wait to save to pay for the installation or even for a down payment. It's possible to simply lease your solar equipment, but at Sun Solar Electric, most of our customers buy their systems through a financing plan. That lets you save now, pay off your loan in usually around 5 years, and then keep saving every month for the next 20 years or longer.

Why Choose Sun Solar Electric?

At Sun Solar Electric, we see the intense competition in the solar electric power market, and we never take our customers for granted. We strive to be the best and to serve each customer with 100% customer satisfaction as our constant goal.

Based on our Yelp reviews, other online reviews, what we've heard verbally from our past customers, and by the large number of new work we get by referral, we are accomplishing our customer satisfaction goals.

We are highly trained and have a staff with extensive experience across the full array of tasks involved in installing solar energy production systems. That includes installing or upgrading electric panels and other necessary electrical work.

We also work with you to ensure you can afford and ultimately own your solar system in its entirety and that you take advantage of every possible discount, tax credit, and rebate.

And finally, we put a high value on excellence in customer service. We uphold the highest standards of professionalism, integrity, and customer communication.

Contact Us Today to Get Started on Solar System Installation and Any Necessary Electric System Upgrades!

At Sun Solar Electric, we understand the nitty gritty details of how solar energy systems work and how they connect to your home or business' electric grid.

We can assess your current electric system and, if necessary, install a new electric panel or upgrade your existing one to accommodate your new solar system.

To learn more or for a free consultation or a free, no-obligation quote, call us today at 707-658-2157.